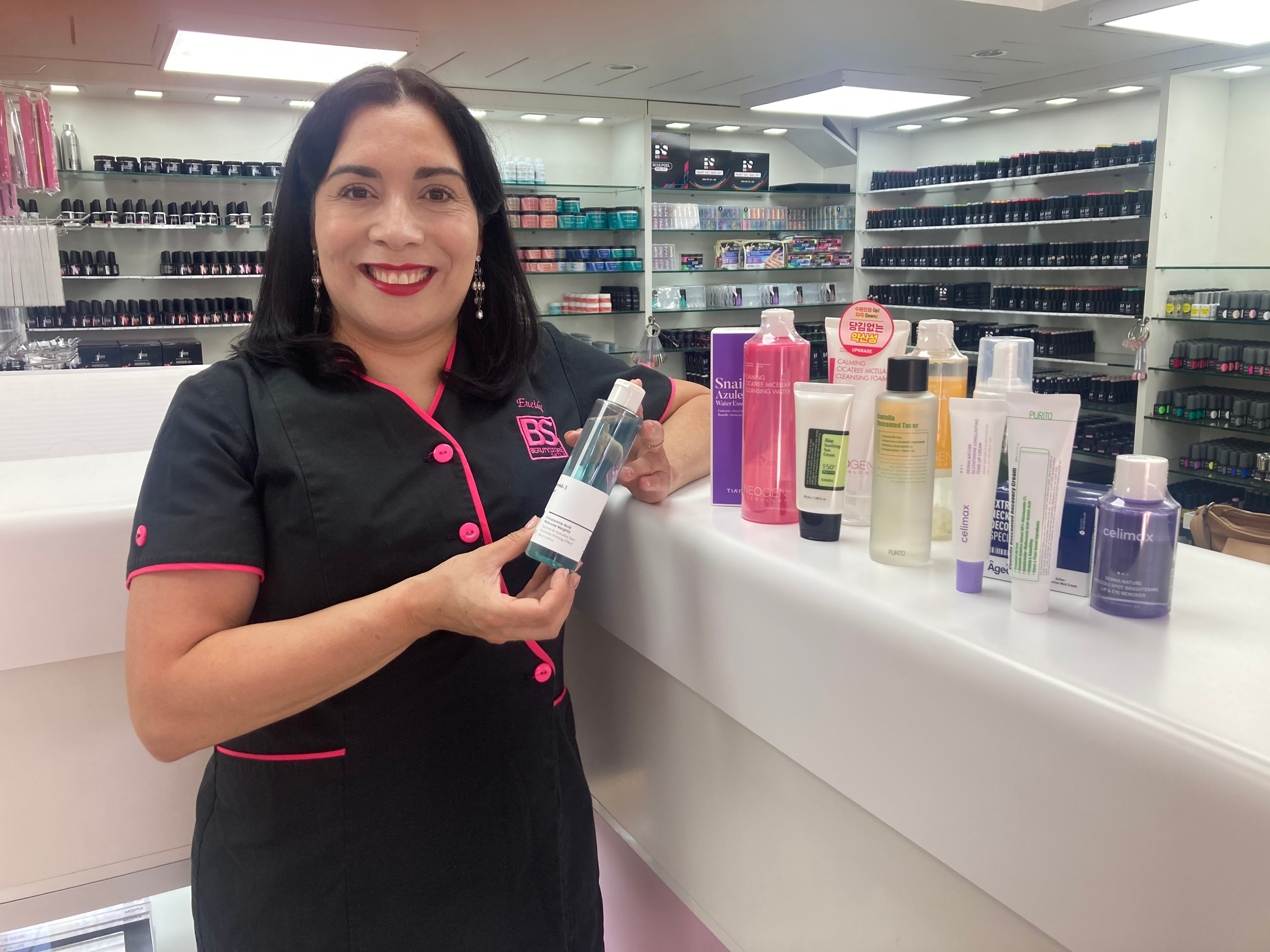 "KLog.co solves all of my possible problems through their immediate response. What has been more important in all of this process is that they handle the needed information on time. I Don't have to imagine where my shipment will arrive. It's all consolidated in Klogs platform where I can access real time information and updates, this allows me to know exactly when my products will arrive in Chile. This calms me and reduces anxiety, because i can primarily focus on my business and it has helped me to gain confidence with my clients; they know I can deliver on the established dates.
Heidi López, CEO of Beautystore Chile
Beautystore Chile delega su movimiento de carga completamente en KLog.co
For Beautystore Chile, KLog has been fundamental in their brand development. They made the first step and imported their products without knowing any of the processes implied. The digital platform has simplified the process of bringing products from abroad.

Immediate response from her sales executive, together with key information displayed on our platform, has contributed to resolve doubts and gain visibility of documentation and information of her shipments.
Three main features
Perspective analytics
Through KLogs platform all necessary information of her cargo movements are displayed accurately . Knowing the arrival time of her products has allowed Heidi to organize correctly and also communicate the arrival to her major clients, it also has prevented stock breaks, ultimately it has increased customer trust in Beautystore Chile.
Track & Trace
This tool has allowed Heidi to access real time information of her shipments through an interactive map that shows the geophysical location point of her cargo. It's also integrated with over 13 shipping companies so the information displayed originates directly from its source.
Quote and itinerary search
To know the real final price to pay has been a fundamental point in Hedis' experience with KLog.co. Thanks to this tool she can anticipate and choose different routes and arrival times. It allows her to know her costs before any major commercial decision .