Digital
freight forwarder
The main
logtech
in Latin America
KLog.co started when the industry was completely analog. We identified the inefficiencies, so we digitized the process through talent and technology.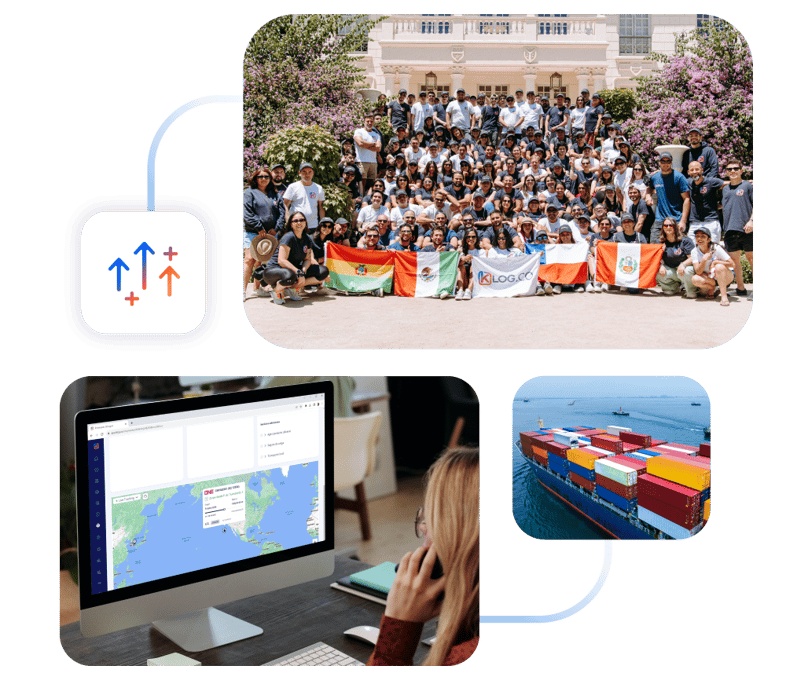 Changing the
logistics ecosystem

Mission
To simplify the experience for importers and exporters.

Value proposition
Boost efficiency for importers and exporters through a unifying, integrable & reliable platform.

Logo
Our logo tells the evolution of our brand, representing the transition from analog (orange) to digital (light blue).
Committed to purpose
and constant improvement
Highly trained professionals in charge of directing, managing, and coordinating their areas with great leadership, always maintaining the AFIRE culture.
Janan Knust
Founder & CEO
Mariela Ramos
Head of Marketing & Communications
Isabel Estaba
Head of People & Culture

Talent programme
Encompasses initiatives that seek to provide opportunities and improve the quality of life of current or potential members of the organization.

Donation programme
Encompasses solidarity actions of the company that have been carried out since 2012, to different people and organizations that move through the KLog ecosystem.

Learning programme
Encompasses initiatives that contribute to the education of the community regarding the logistics and international transportation industry, business culture and digital transformation.