KLog.co selected as one of the best companies for young professionals and technological company in Chile 2022
Get to know our internship programme here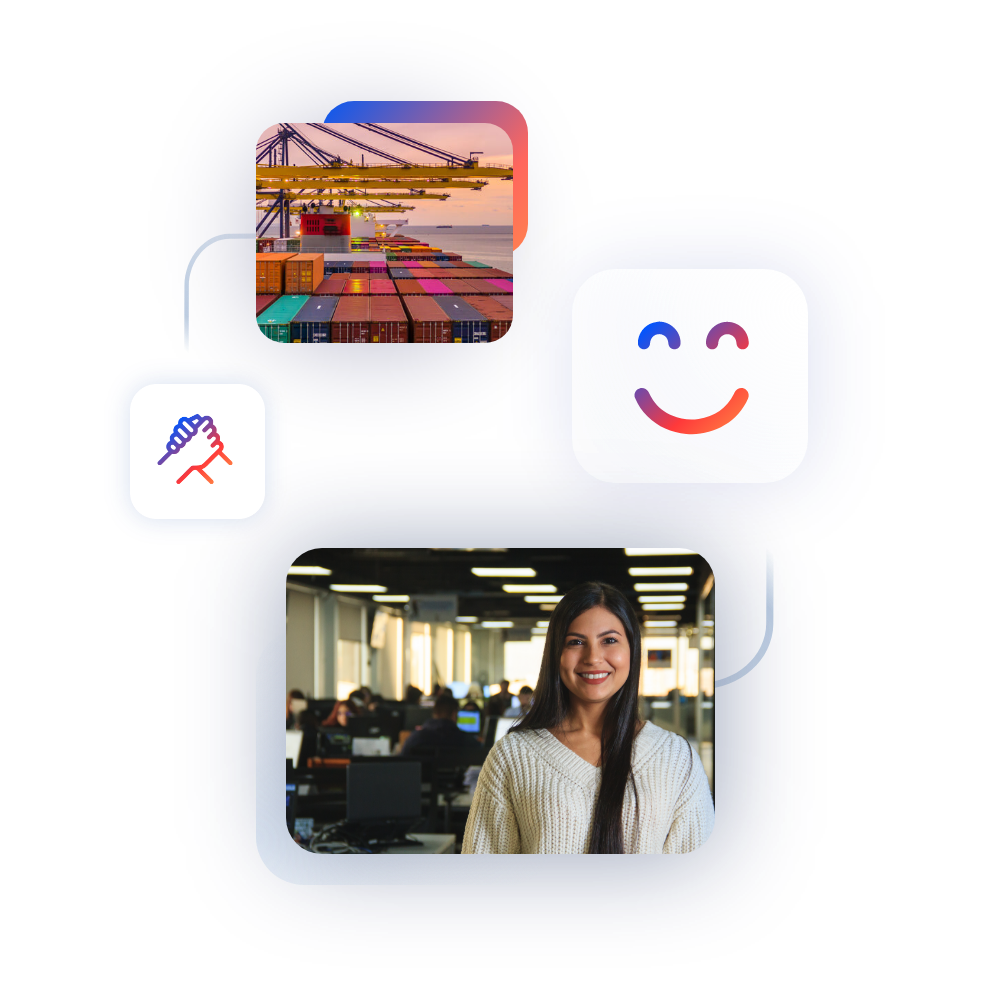 Changing the logistic ecosystem

with talent
Today we have over 150 talents throughout Latin America, motivated to optimize, develop and deliver the best attention to our more than 4,500 clients who count on our solutions.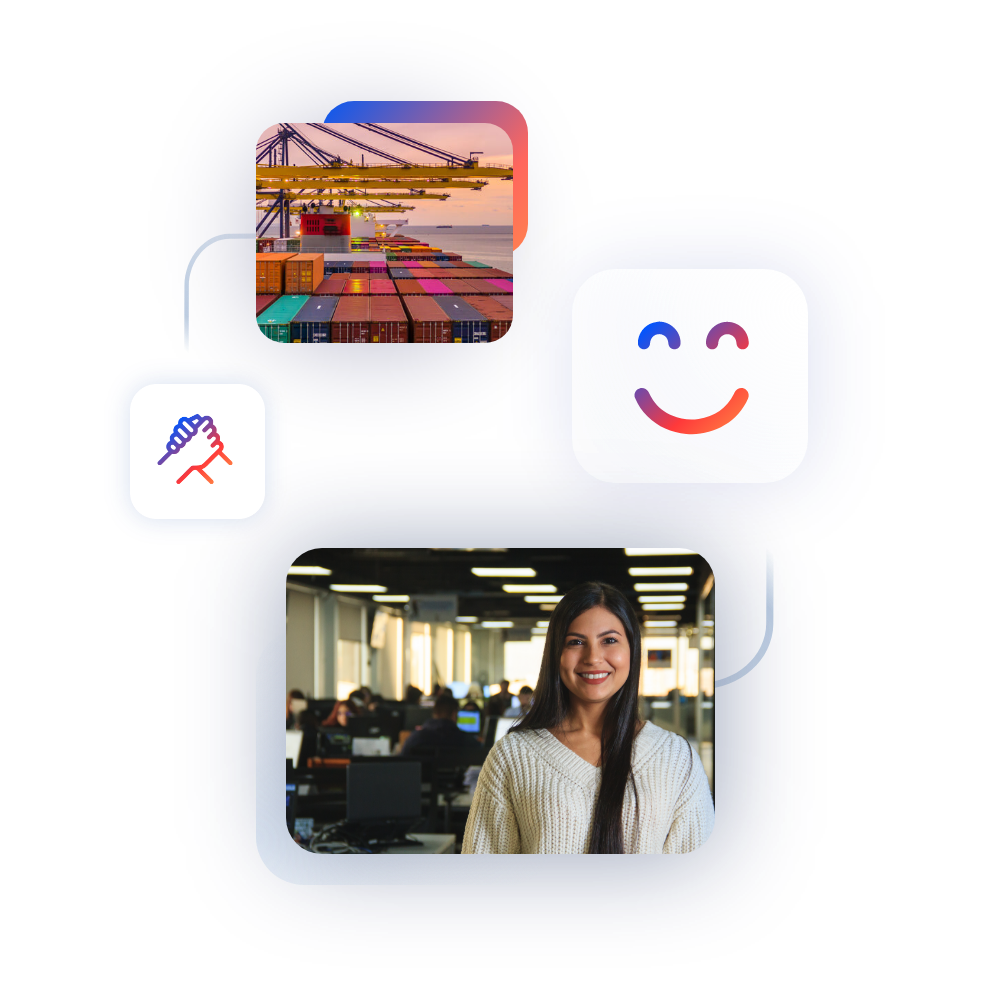 Benefits
KLearning: internal education program
Casual dress
KPeople: Bank, "0% interest credit" loans for our team
Birthday day off
KPeople: Healthy, fresh fruit every day, active sport breaks, personal training & outdoors activities. Complementary health, life and dental insurance
And much more!
Yuri Orebi
Business Development Executive
"Living AFIRE everyday"
KLog allowed me to move out of my comfort zone since the day I started working here, from general study sessions to day by day work. The atmosphere in KLog is great and solidary, always supporting the newcomers! Which aren't few!
Gregory Torres
Account Payable Specialist
"Thanks to my partners help I adapted quickly"
At KLog they don't see you as a number or a machine that has to deliver results, for me it represents a big opportunity of personal and professional development.
Mathias Körtge
Customer Success Manager
"The beauty of KLog is meritocracy"
Here everyone has the opportunity to expand and develop. With experience or not, what matters here is the will to learn and contribute.
Constanza Medel
Supply Chain Executive - Imports
"From the first day I knew this was my place"
My experience at KLog has been more than wonderful, I have met very cool people and been very happy. Every day is an adventure, between stress, laughter, good conversations, all this in the enjoyable moments that are created on a daily basis.
'Semilleros' Internship Programme
A KLog version of the process of professional internships and/or first experiences in the working world. It is a visionary way of giving talents the possibility of becoming who they want to be professionally, through company resources, for their training and development.
The company believes in effort and passion, over knowledge, since they are convinced that, if you have the attitude and disposition, everything can be learned.
"Joining the Semilleros Program has been a big opportunity, it allowed me to acquire the necessary experience to be able to carry out my duties and be able to give the best of myself. From the first day, I was given the necessary tools to be able to learn, develop as a professional and bring out my best potential".
- Matilde Añazco | Communications Specialist
Benefits of the programme
6 months of internship and preference to cover a position after the period

Intensive training by leaders and using company resources
Introduction and deepening of the logistics industry in the context of one of the most disruptive companies in LATAM
Access to company activities such as events, active breaks, functional training, yoga, among others.
Possibility of migrating to another area within the company after the end of the internship
Accounting & Finance
Focused on keeping the company's financial order by planning and optimizing available resources. This area handles payments and invoices from clients in a clear and precise way.
Commercial
Focused on bringing in prospects and nourishing clients relationships. Their main interest is to establish long term relationships with clients by satisfying their needs in any given moment through strategies, and delivering a continuously improved service.
Customer Service
This area keeps and manages all shipment documentation and information. They do it on time and in good condition, through a personalized service to ensure an excellent customer experience.
Operations
Responsible for the final part of the process, when customers' cargo is already in transit. By utilizing valid and actualized documentation they make sure that every shipment and cargo makes it to its final destination in a timely manner.
Marketing & Communications
Focused in maintaining a robust brand image, true to the company's values. They do it so, by creating partnerships, generating content and good relationships with the external public.
Product
In charge of managing and improving our digital platform, performing adjustments so our customers have an agile and user- friendly experience.
Technology
Responsible for executing digital solutions to cover customers needs, identified previously by product area. The purpose is to improve customers' experience as they go through our platform.
Data & BI
The main goal of this area is to formalize and measure processes of several areas. They hand value to our clients through organizing, managing and displaying data in our platform to generate a better and qualified analytic view over the information we pass on to users, allowing precise and informed decision making.
People & Culture
In charge of improving organizational strategies to grow productivity and maintaining a unique atmosphere that lives in KLog. Their main goal is to develop leadership, strengthen teams and manage talents.
No hay resultados para el filtro seleccionado
If you are interested in being part of KLog, but there's no job vacancy available, just send your CV to the following mail talentos@klog.co