How shipment tracking in real time is the best ally for importers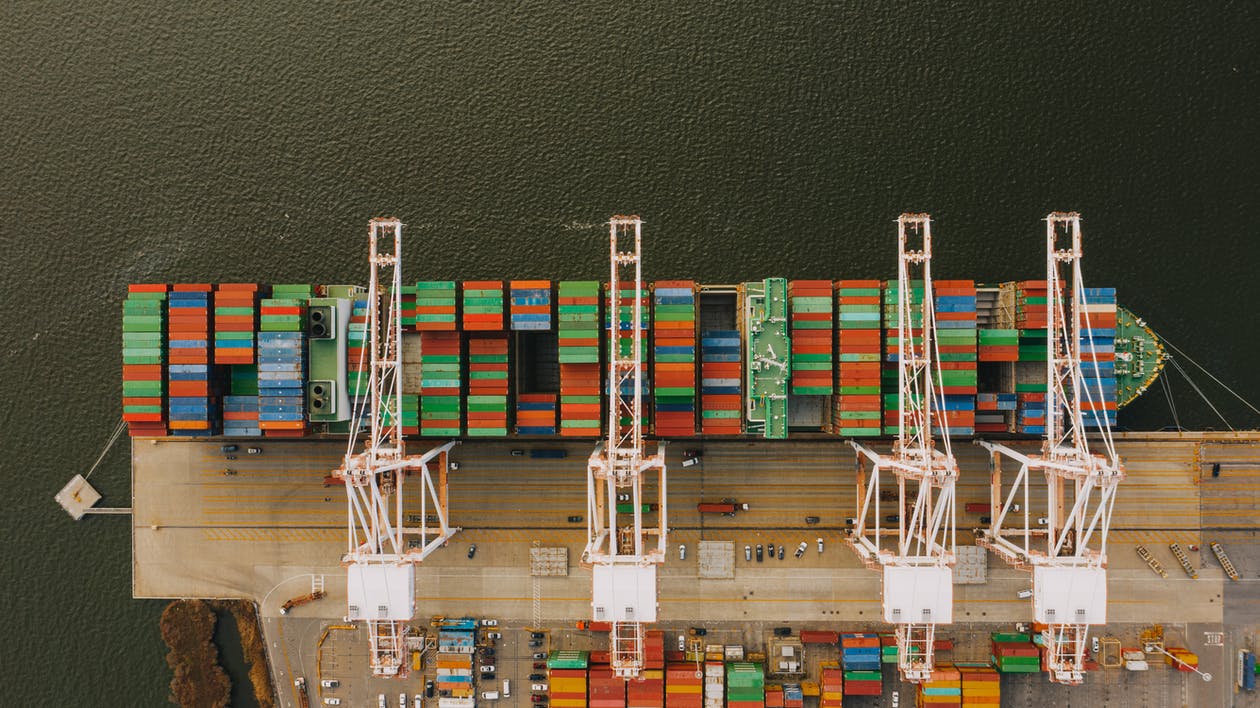 Importing or exporting was not always as easy as it is today. Days or weeks could go by without knowing where the goods were and the people involved in the logistics process had no extra information to provide.

In summary, there was no visibility of the entire cargo movement process, generating complications for the importer, since there was no certainty as to when the merchandise would arrive at its destination. Consequently, it was not possible to plan in advance the replenishment of stock or guarantee customers when they would have their products.
International transport in recent years
According to statistics from the Chilean Customs, between January and June 2020, imports decreased by 18.5% compared to the same period of the previous year. Due to the pandemic, many merchants had to stop their businesses, stop importing for various reasons, and those who did dare to do so had to live with the consequences of delays in transport, constantly rising rates, and eventualities in the logistics process. .

Digitization in logistics has allowed the health situation not to drastically affect the sector as it would have done decades ago. After formalizing an import or export, formerly the merchandise remained in the hands of the carrier until at some point the clients were notified of the arrival. Basic details like knowing where loads were, instantly knowing which milestones were successfully completed, or simply having an estimated arrival date were unknowable data.

It is different today. Being able to access the visibility and transparency of information in real time, minute by minute, is increasingly accessible to everyone, and allows total control of the logistics process.
Importance of visibility in cargo movement
The management of the international cargo movement process has evolved quite a bit over time. More and more products are imported and exported in the world, since the needs of the human being are constant, as well as the continuous search for products that are not always found locally. Therefore, having complete visibility of the merchandise movement since the merchandise leaves its origin and arrives at its destination is increasingly required.

The logistics process is being modernized and with it so are the agents involved. Digitization and greater technologies have allowed for a better response capacity to eventualities that could arise during the shipment journey. For example, in the past, containers could fall into the sea due to storms, and the only thing an importer could do was "hope for the best" until someone, much later, told him that his cargo was not going to arrive.

Nowadays, things have changed. Although there is still the typical anxiety of the importer for their merchandise to reach its destination, comfort can be found in knowing, for example, where in the world your products are located or when they will arrive approximately.

Importers and exporters value the fact of being able to be aware of their cargo movement, in order to have control of the entire logistics process and be able to anticipate possible eventualities that could directly affect their businesses.
KLog.co Track & Trace tool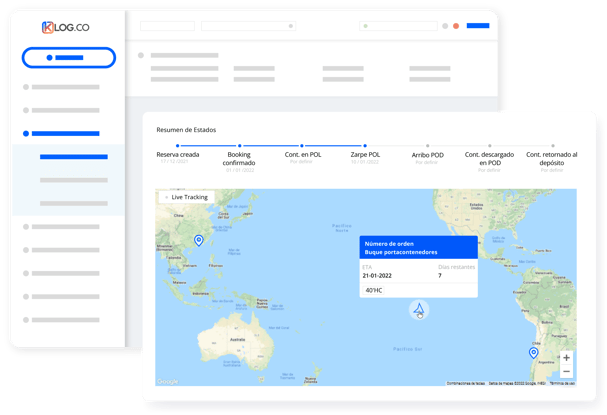 At KLog we understand the concerns of importers and we know the benefits of having this data for business. That is why we have integrated a tool that has been very useful for all users, continuing with the benefits that were mentioned above. With Track & Trace you can track cargo in real time while it is on its way to its destination. On the platform you can find an interactive map which is updated instantly while the merchandise is being transported. With this we seek that our clients have instant information that allows them to make more accurate decisions.

This has been possible thanks to integrations that KLog has with more than 13 shipping companies and dozens of airlines throughout the world, which added to the alliance we made with Tradelens in mid-2021, allows us to obtain information directly from service providers. and thus know as many details as possible.
We present you the new way of living international cargo transport
KLog.co is the leading technology company for international cargo transportation in Latin America, which through its digital solution has managed to provide complete visibility and control of the import and export process for companies of all sizes.

Through KLog's intuitive digital platform, all the steps to bring or send a container are merged. Users gain full manageability and visibility of cargo transportation. They can book integrated logistics services online, track real-time, and measure shipment performance to optimize future shipments.

KLog.co today has more than 4,000 clients with operations throughout the Latin American region and hundreds of agents around the world. Their offices are located in Chile, Peru, Bolivia and Mexico and they are in the process of opening offices in Colombia and Panama.

Learn more at KLog.co
Most popular articles
Subscribe to our newsletter