What role do shipping companies play in maritime transport?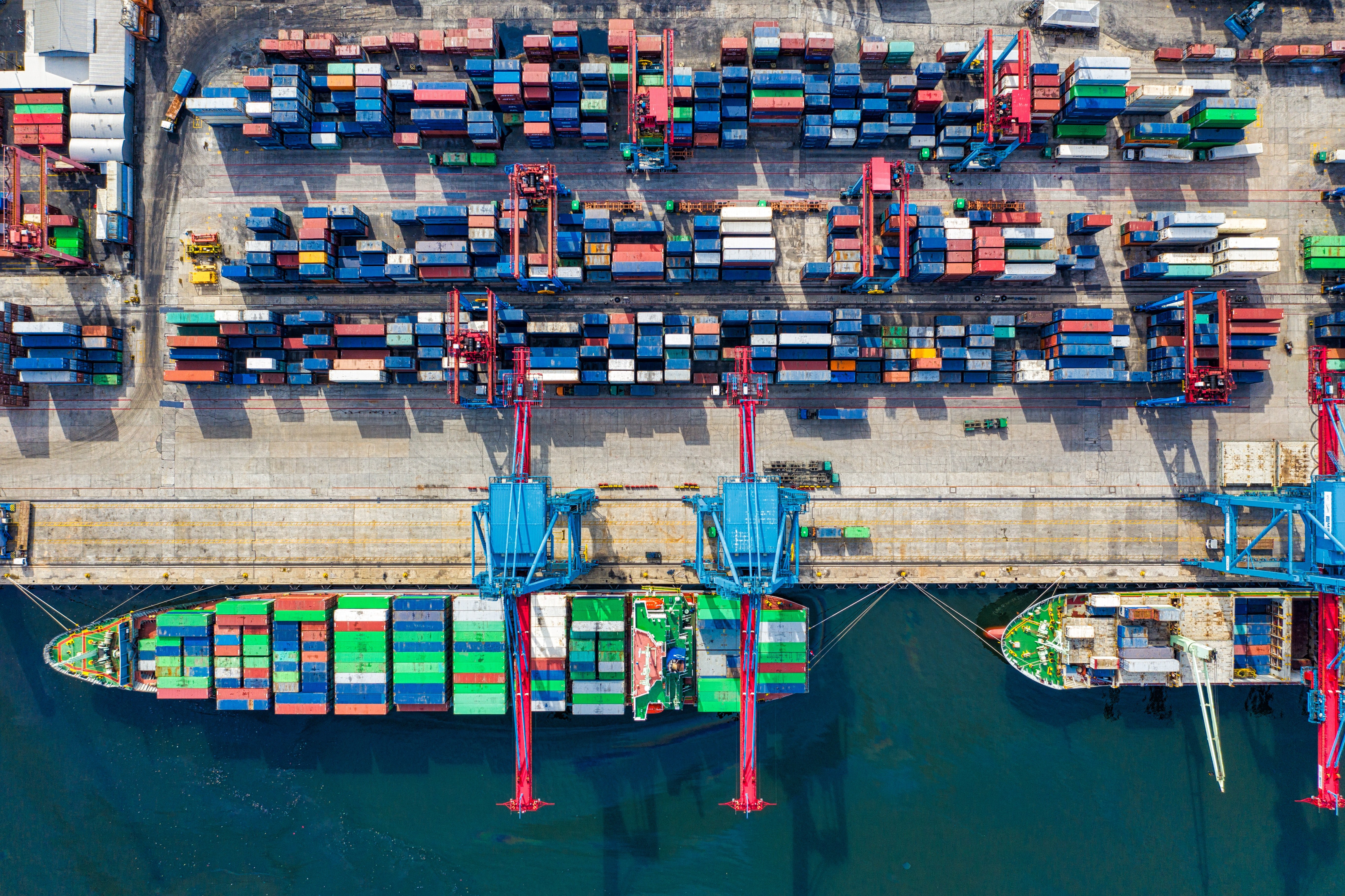 According to the World Trade Organization, international trade represents approximately 57% of the world economy and around 90% of this is carried out by sea, according to The Container Port Performance Index (CPPI), a report published by the World Bank.

There are more than 100 shipping lines, and they are in charge of transporting goods between countries by means of container ships, allowing a greater flow of products.
What is a shipping company
Shipping companies offer their services to transport cargo by sea, having container ships that transit from port to port. Almost all of the world's trade can be transported in containers, since goods travel safely and their handling and unloading at ports is easier and faster.
Role of shipping companies
The main role of shipping companies is to move full containers, that is, FCL cargo, from one place to another by sea. However, as there are a large number of small and medium-sized import and export businesses, looking for a cheaper alternative that allows access to a container for small volumes of merchandise, that is, LCL cargo, has become a constant need.

It is in this step that freight forwarders come into action. Freight forwarders who are in charge of offering international logistics services, attending to the specific needs of clients in a personalized way. Through coordination with shipping companies and other actors in the supply chain, shippers have spaces on container ships, allowing users to transport cargo in full containers or consolidate merchandise between different owners.

Technology plays a fundamental role in streamlining time and costs in international transportation, it allows real-time monitoring of operations, the creation of automated reports and the integration of all documentation in one place.

Digitization has made it possible to optimize the industry and thus also the shipping companies. There are two types of shipping line services:
Regular line
In this service, the shipping companies operate on a fixed itinerary and route, with estimated dates of arrival and departure, arranging ships for the different types of cargo. Each shipment is under a Bill of Lading contract.
Tramp
The origin of this term means "wanderer" in English, and the name is used in the industry due to the fact that the vessel has no fixed home (route) and is free to sail around the world seeking transportation.

This service does not include fixed routes, an itinerary or a fixed schedule, and is available at short notice to ship any cargo from any port to another.
Officials involved in shipping companies and ports
In order for the products to reach their destination, there is a logistical process behind which they must go through and officials involved, either in the ports or on the ships themselves, allowing their movement by sea, facilitating from the departure and the arrival of the ships to the safety of the crew and merchandise. Without them, shipping companies cannot operate.
Practical
Their work is one of the most fundamental in ports. They are in charge of advising the captain of the ship in the maneuvers to enter the port and dock. They know ports backwards and forwards so they report, from the cockpit, on possible currents, drafts or wind flows that could affect the final manoeuvre.
Tugboats
They are in charge of assisting from the sea to ships that need assistance in the different docking and undocking maneuvers, in rescue, fire protection and anti-pollution work both on ships and in the port area.
Mooring
They are in charge of facilitating from land, the maneuvers of arrival and departure of the ships, ensuring the crossings and springs to the bollards of the pier, a vital action to guarantee a good docking of the ships.
Longshoremen
After securing the ship to the bollards of the dock, the stevedores appear, who are in charge of loading and unloading the merchandise from the ships. This work is carried out using cranes and various types of artifacts for different types of cargo such as bulk, big bags, containers, among others.
Soborder
They are in charge of coordinating the merchandise in the ports, that is, under their own parameters, they locate, stack and organize the containers for their stowage. They must pay attention to the type of cargo, its destination and, above all, the weight, to ensure the stability of the ships.
Maritime traffic staff
As its name indicates, it is mainly in charge of coordinating and controlling maritime traffic. From the meteorological, hydrological situation or other movements in the area, to help ships make decisions and advise at times when it is necessary to act quickly.
Maritime rescue personnel
They are in charge of safety to save lives, identify and resolve pollution issues and safeguard the safety of maritime traffic.
Custom agent
Customs representatives work in private companies that are in charge of being intermediaries between importers/exporters and customs. Its main objective is to control that the operations and merchandise comply with the legislation of each country.
We present you the new way of living international cargo transport
KLog.co is the leading technology company for international cargo transportation in Latin America, which through its digital solution has managed to provide complete visibility and control of the import and export process for companies of all sizes.

Through KLog's intuitive digital platform, all the steps to bring or send a container are merged. Users gain full manageability and visibility of cargo transportation. They can book integrated logistics services online, track real-time, and measure shipment performance to optimize future shipments.

KLog.co today has more than 4,000 clients with operations throughout the Latin American region and hundreds of agents around the world. Their offices are located in Chile, Peru, Bolivia and Mexico and they are in the process of opening offices in Colombia and Panama.

Learn more at KLog.co
Sources:
https://www.mundomaritimo.cl/noticias/las-diferencias-y-semejanza-entre-un-servicio-de-linea-y-uno-tramp
https://www.logimov.com/blog/nwarticle/16/1/navieras-forma-transportar-carga-via-maritima
Most popular articles
Subscribe to our newsletter