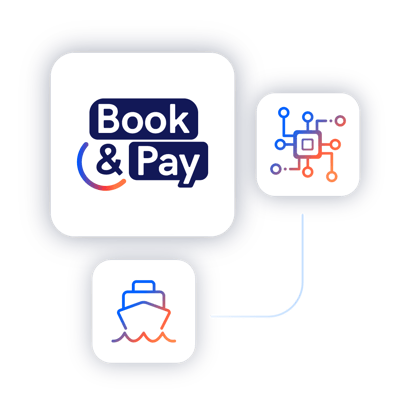 Quote and purchase

your freight
Before starting
make sure you have:
Your goods provider at origin
Port of loading and discharge
Your cargo details and m3
For everything else, they will contact you as soon as you have your quote sent to your email.

How to use

Book & Pay?
Watch this video tutorial and learn how to use the 100% digital tool to quote and pay for your import.

Maritime services
Imports and exports FCL & LCL.

General cargo

Reefer cargo FCL

Break Bulk cargo

Freight insurance
From the moment that we become responsible for your cargo until its arrival to the destination, we make sure to protect your goods in case of any incidents.

Local transport service
To mobilize your cargo at destination with us. Includes delivery in urban Santiago only.
How to use

Book & Pay
Learn to use the first and only tool in the world to quote and pay your import 100% online.
Frquently asked

questions
What information do I have to provide to contract a shipment?
You must know the volume, have your supplier's information and the FOB value of the shipment (purchase value).
How do I pay for the service?
First you must pay 20% of the initial reservation and 15 days before the estimated date of arrival, the remaining 80% will be charged. You will have two payment options: bank transfer and debit or credit card.
Is it necessary to have a closed contract with the supplier to book the service?
Yes, once you close the agreement with the supplier you can contract the international transport for your shipment, but remember that the only incoterm that is available at the moment in this platform is the FOB incoterm.
Do I need to have a company to import?
It is not necessary, you can also import as a natural person.
How do I coordinate the transportation of the shipment from the factory to the port of origin?
Once you close the agreement with the supplier, you can contract our services through Book & Pay and our origin agent will contact your supplier directly to coordinate when and where the shipment should be delivered to the port.
What happens if I do not contract the additional service of Customs Agency in Book & Pay?
For maritime transportation, if the FOB value is less than 3,000 USD, an agency is not necessary. However, it is recommended in order to avoid the paperwork.
In case the FOB value is over 3,000 USD, you will have to hire a Custom Agency on your own and pay them directly for this service.
Why is a back-up rate requested?
It is important to understand that the booking of an itinerary is not 100% guaranteed. Our management is very agile when everything is correct, but there are some cases in which it may not be available. This is why we request a second option to ship on that new reference date.
How can I track my shipment?
By contracting the Book & Pay service, you will have full access to our digital platform where you will be able to track your shipment in real-time, upload documents and receive automatic emails at every step.
Is cargo insurance obligatory?
This additional service is optional, but we recommend hiring it to prevent certain eventualities.
How do I make the payment to the Customs Agency?
The Customs Agency service is divided into two concepts: customs agency and customs VAT. Both can be paid when you contract Customs Agency service through Book & Pay.
"The service was super fast and clear. I quoted and paid for my shipment from Book & Pay and in minutes they had contacted me. I really liked how organized they are to manage the process, it's incredible how easy it is for someone who is just starting out, and that they are supporting you in everything".
- Ignacia del Real | Founder at Igna del Real online store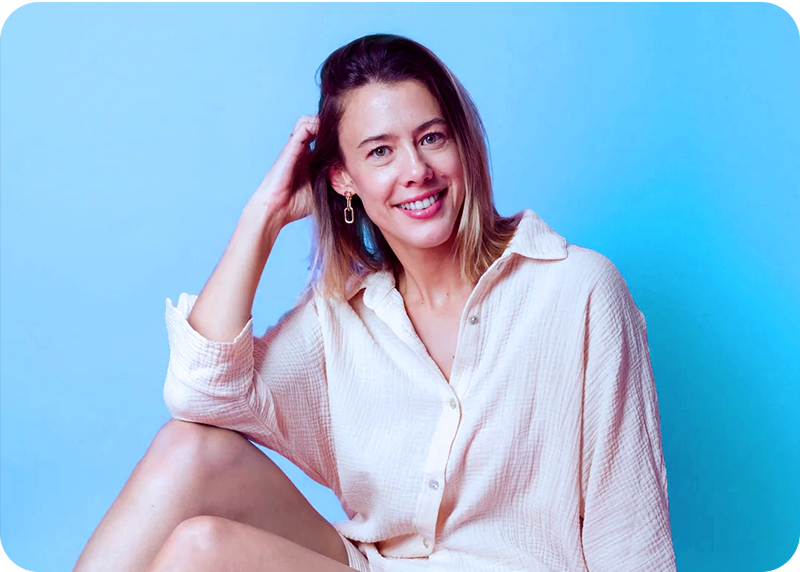 How Nicolás managed to import quickly and easily
through a 100% digital tool without intermediaries
Learn how KLog.co helped Nicolás get the best knives for his customers by importing quickly and easily.