✔️

Book & Pay
Primera y única herramienta en el mundo para cotizar y pagar en instantes tu transporte internacional de carga.
- Elige tu itinerario y tarifa
- Añade servicios adicionales
- Reserva y concreta tu embarque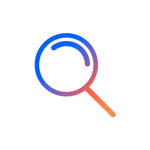 Frequently asked
questions
What is KLog.co?
KLog.co is the leading technology company for international freight forwarding in Latin America with more than 10 years in the industry, which thanks to its intuitive digital platform has managed to deliver complete visibility and control of the import and export process for more than 4,500 companies of all sizes.
Learn more about the company here.
Where are they located?
We have offices in four countries: Chile, Peru, Bolivia and Mexico, with operations in the whole continent.
What services do they offer?
KLog.co, as a freight forwarder, provides sea, air and land services for imports and exports, plus additional services such as customs management, cargo insurance and local transportation, all centralized in a digital platform.
Learn more about the services here.
How can I hire their services?
To quote a shipment with KLog you can do it by filling out the form here or directly in Book & Pay, our online quotation system that allows you to complete a transaction in three simple steps.
About our
digital platform
What can I do with KLog's digital platform?
KLog.co's 100% digital platform allows you to centralize all shipments in one place, such as documents, supplier information and all the details of your operations, as well as generate advanced reporting and store historical data to improve future decisions. In addition, you can track your cargo in real time, gaining greater visibility and control of your operations.
How do I know where my shipment is?
At KLog.co we understand the worries that importers and exporters may have, so we offer our Track&Trace service that allows real-time tracking of the cargo, while it is on its way to its destination, through an interactive map that is updated instantly while the merchandise is in transit, allowing you to fully monitor your operations.
Do they offer the KLog platform on its own?
One of the advantages of KLog's digital platform is that you can opt for it by having shipments with KLog or with another freight forwarder, allowing you to centralize all operations from a single place. To do so, share your case here.
What services do they offer?
KLog.co is a freight forwarder that manages international cargo transportation by sea, air and land, along with a variety of additional services such as shipment insurance, customs agency, warehousing and local transportation. All this managed from a digital platform designed to be a fully customized control center.
How can I contract a service?
To quote a shipment with us you can do it by filling out the form located here or directly in Book & Pay, our online quotation service that allows you to complete a transaction in three simple steps, which you can find on our home page.
Quote our service here.
Do you have a supplier search service?
At the moment we do not offer a supplier search service. Once you have it managed, you can book your shipment and we will be in charge of the logistics.
What kind of shipments can I import or export?
You can import or export general shipments, refeer and breakbulk, in consolidated freight mode, which means loose cargo grouped with other people's shipments in order to fill a container, and also in full container loads.
Do you handle dangerous shipments?
Dangerous shipments can be managed. It requires proper and differentiated handling, taking the necessary precautions to eliminate the risk of damage or accidents.
Do I need to have a company to hire your services?
To import is not necessary, since you can also do it as a natural person. To export, you do need to have initiated activities as an exporter and be registered with your company's business ID or expand the line of business that you already have at the tax administration of the country.
What is Book & Pay?
Book & Pay is the first and only platform in the world that allows you to quote and arrange international freight forwarding and additional logistics services for shipments, 100% online and without the need of intermediaries.
Who is it for?
Book & Pay is meant for any importer who needs an online quoting and contracting platform for forwarding services in a simple and handy way.
What information do I have to provide to contract a shipment?
You must know the volume, have your supplier's information and the FOB value of the shipment (purchase value).
How do I pay for the service?
First you must pay 20% of the initial reservation and 15 days before the estimated date of arrival, the remaining 80% will be charged. You will have two payment options: bank transfer and debit or credit card.
Is it necessary to have a closed contract with the supplier to book the service?
Yes, once you close the agreement with the supplier you can contract the international transport for your shipment, but remember that the only incoterm that is available at the moment in this platform is the FOB incoterm.
Do I need to have a company to import?
It is not necessary, you can also import as a natural person.
How do I coordinate the transportation of the shipment from the factory to the port of origin?
Once you close the agreement with the supplier, you can contract our services through Book & Pay and our origin agent will contact your supplier directly to coordinate when and where the shipment should be delivered to the port.
Will I have access to your digital platform if I import through Book & Pay?
Yes, when you make your import through Book & Pay you will have a user and full access to our digital platform and its functionalities.
What happens if I do not contract the additional service of Customs Agency in Book & Pay?
For maritime transportation, if the FOB value is less than 3,000 USD, an agency is not necessary. However, it is recommended in order to avoid the paperwork.
In case the FOB value is over 3,000 USD, you will have to hire a Custom Agency on your own and pay them directly for this service.
Why is a back-up rate requested?
It is important to understand that the booking of an itinerary is not 100% guaranteed. Our management is very agile when everything is correct, but there are some cases in which it may not be available. This is why we request a second option to ship on that new reference date.
How many container free days do I have?
This will depend on the shipping company you are shipping the cargo with, but generally it ranges from 8 to 22 days.
How can I track my shipment?
By contracting the Book & Pay service, you will have full access to our digital platform where you will be able to track your shipment in real-time, upload documents and receive automatic emails at every step.
Is cargo insurance obligatory?
This additional service is optional, but we recommend hiring it to prevent certain eventualities.
How do I make the payment to the Customs Agency?
The Customs Agency service is divided into two concepts: customs agency and customs VAT. Both can be paid when you contract Customs Agency service through Book & Pay.